The ART OF FINANCE TRANSFORMATION

ZENNture is a consultancy company based in the UK and The Netherlands implementing global Finance Transformation projects with a diverse team of experienced international experts.

In these difficult times we should remember the following quote of Sun-Tzu:

"In the midst of chaos, there is also opportunity"
WEBSITE COMING SOON
If you are a looking for more information, please check back soon,
our new site is on the way!
The marble not yet carved can hold the form of every thought the greatest artist has.
Michelangelo
Get Started With
The Art Of
Finance Transformation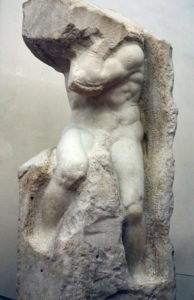 Let Us Help
The way we approach Finance Transformation is like an artist carving a statue from a block of white marble.
We think-out the best Transformation Strategies together with our customers which have the biggest impact on the companies bottom-line and preparing them for the ongoing transformation of the Finance Function in the years ahead. The end-result of the Finance Transformation Strategy may differ considerately depending on the existing set-up of the Finance Function within the companies. Irrespective of the starting position for a customer, but in the end the different strategies will create value to the company and make Finance the driving force by becoming the economic conscience of your business.
The focus of your transformation strategy will be on the following four core areas in Finance:
1. PEOPLE
2. PROCESSES
3. SYSTEMS
4. DATA
The art is in the getting these four areas properly aligned and working together like an oiled machine which will in the end create the statue you had in mind.
Our diverse pool of consultants have the experience to assist you in defining the strategy and implementing the different projects in the challenging journey ahead of you.